Road-Tech
Safety Services, Inc.
Creating Safer Roads Through Technology Since 2001
Est. in 2001 Road-Tech has been focused on Workzone ITS from the beginning, deploying the first ever Queue Warning System in all the west coast in 2001 and continuing that trend we were the first to deploy Travel Time/Delay System and invented the Alternate Ramp System and more recently we deployed the second ever Connected Arrow Board.
We've rented, purchased, and built our own sensors. We run our own ITS software so there is no middle man. We have complete control over programming or modifying any smart workzone system. Pick from one of our predesigned systems or create your own.
Feel free to focus on your project.
We'll take care of the safety.
Our Team
More Than 35 Years Combined Experience.
Ben Jeffrey
President CEO
ben@road-tech.com

Matt Jeffrey
Vice President CFO
matt@road-tech.com

Tanner Ford
Operations Manager
tanner@road-tech.com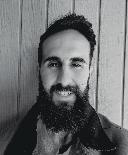 Jake Schifano
Sales Manager

jake@road-tech.com