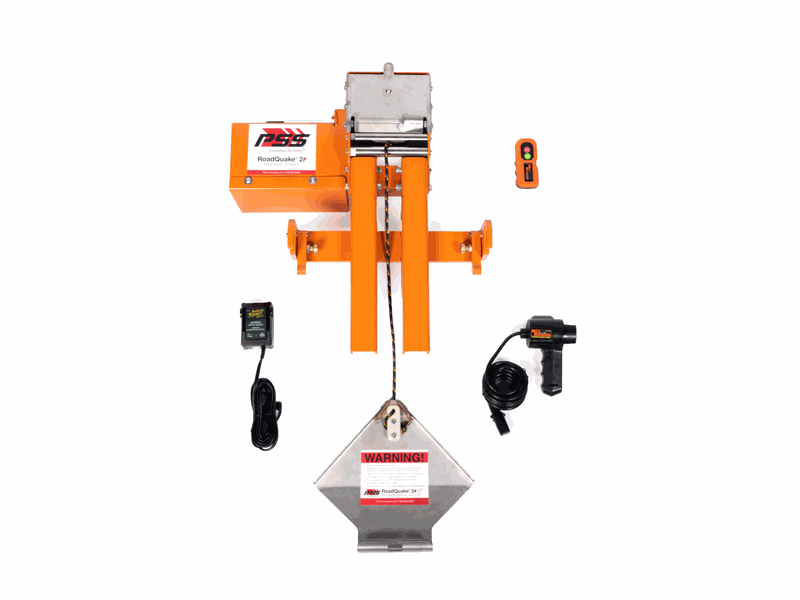 RoadQuake Retrieval System
Features and Benefits:
RoadQuake® Retrieval System retrieves RoadQuake® 2F Temporary Portable Rumble Strips (TPRS) with little manual effort.
Reduces workers' exposure to live traffic; reduces manual exertion and possible injury.
Removal of RoadQuake TPRS can be a one-person operation.
For use with CRIB or CRIB XL. Mounting hooks and slots attach quickly to either end of CRIB or CRIB XL.
Features a 4.1 HP, 12 V electric motor. Pulls a RoadQuake Rumble Strip into the crib in less than 10 seconds.